Our Story
Owners Gene and Lorraine Gravel
Gene and I both grew up in Oregon. Although we relocated to other places during Gene's construction career, we always felt we belonged here. Oregon was our home.
In 1995 we stumbled upon a remote Oregon ranch for sale. Set on 75 acres of ponderosa pines, Douglas fir and oak trees, the property featured a fabulous Mt. Hood view and old ranch house. We were thrilled. With Gene approaching retirement from Peter Kiewit Sons' Construction, we planned to use it as our own personal retreat. My folks, also long time Oregonians (over 70 years!) loved visiting almost every weekend.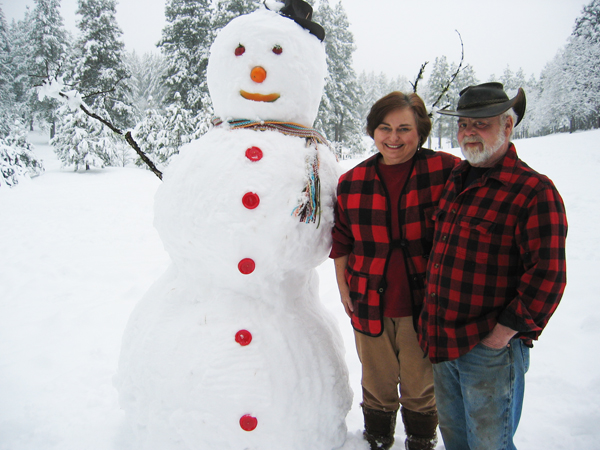 Then Gene retired; since he had been building professionally all his life he decided to keep right on doing it. I thought we would just add on to the living room (the TV did seem a little close). Eventually the project grew to 7,500 square feet of living space, expansive decks and a myriad of toys.
With the extended family visiting only a few times a year we decided to offer it as a retreat for weddings, corporate events and family getaways. Our son, Ryan, and daughter, Erin, helped us with marketing and soon we were ready to open our doors to guests.
Welcome to The Ranch
We can now welcome you to The Dalles Ranch where rustic western life and first class elegance combine to create the perfect wilderness retreat. An ideal venue for weddings, retreats and family reunions, the ranch can accommodate up to 21 overnight guests and is equipped with an award winning theatre, Finnish sauna, hot tub, pool table, air hockey, foosball, and steam shower. It also includes a gourmet kitchen and we can recommend some of the best caterers around.
Wildlife and Recreation
We think our ranch is a jewel in the midst of many gems that Oregon has to offer. You can step out the door and breathe that fresh Oregon air, take in the pristine east slopes of Mt. Hood, enjoy the wildlife including our new goslings, ducklings and fawns, and our very own Oregon Bluebird sanctuary. Fourteen elk have taken a swim in our pond. Guests are welcome to bring their own horses for rides into Mt. Hood National Forest. We are located within an hour of fly fishing and white water rafting on the Deschutes, hunting on game preserves, and we have snowshoeing and cross country skiing right out the front door.
We are proud to call Oregon our home.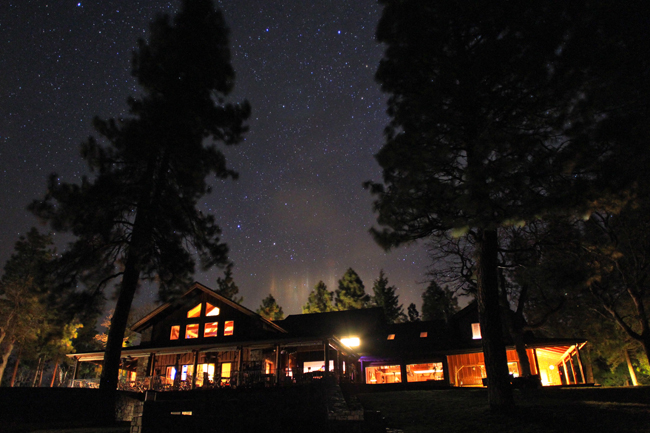 *Ranch photo by John Waller